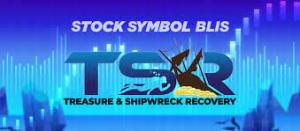 Debtholder Payoff will Enhance Shareholder Value for Treasure And Artifacts Company with NFT Gaming and Collectibles: Treasure & Shipwreck Inc. (BLIS)
Treasure and Shipwreck Recovery, Inc. (OTCMKTS:BLIS)
We were able to negotiate a mutually beneficial settlement with our primary debtholder that we believe is in the best interest of our shareholders."
— BLIS CEO Craig Huffman
TAMPA, FLORIDA, UNITED STATES , June 29, 2023/EINPresswire.com/ — Debtholder Payoff will Enhance Shareholder Value for Treasure and Artifacts Company with NFT Gaming and Collectibles: Treasure & Shipwreck Inc. (Stock Symbol: BLIS)
Experienced Marine Recovery Company Working on Historic Shipwrecks in the Treasure Laden Florida and Caribbean Area.
Successful History Recovering Treasure & Artifacts of High Value.
Two Full Crews Added for 2023 Season, Doubling Effort of Previous Years.
Specially Built Out Search and Recovery Vessel and Whaler Boat Acquired and Ready for Current Operations.
Payoff Agreement with Primary Debtholder Limits Further Significant Share Dilution in the Foreseeable Future.
Creation of NFT Gaming Project and Launch of Collectibles.
Operations Commencing for 2023 Season with Expanded Operations on Four New Treasure Wreck Sites.
First Revenue Earned from the Sale of Treasure.
Plans for Reality Television Series Based on Company Operations.
Treasure & Shipwreck Recovery, Inc.(OTC: BLIS), is a Shipwreck Treasure Recovery and Asset Acquisition Company with ongoing and future sites for the search and recovery of priceless treasure and artifacts from historic shipwrecks off the shores of Florida and throughout the Caribbean at known, proven, treasure sites.
BLIS has taken on Kane Fisher of the Fisher Family as Operations Manager, and has paired with other partners with ongoing productive and rich treasure finds off the Coast of Florida, as well as other sites at other select locations around islands and locals throughout the Caribbean. BLIS has already had many successes on site locations as well as gathering very valuable artifacts as holdings. BLIS is pairing with the best of all proven sites, permitted, or under Admiralty claims as partners to not only recover treasure, but as well BLIS has been making progress on a treasure recovery gaming app, and an ongoing reality series for television.
BLIS Completes Payoff Agreement with Primary Debtholder
On June 29th BLIS announced it has successfully negotiated a Payoff Agreement with its primary debtholder that will minimize further share dilution. Currently, the total common shares issued and outstanding stands at 50,580,097, shares with no other classes of stock that is convertible to common shares

BLIS CEO Craig Huffman stated, "We were able to negotiate a mutually beneficial settlement with our primary debtholder that we believe is in the best interest of our shareholders." He continued, "We appreciate the assistance this debtholder has provided in the past, and believe this restructuring will drive value for our shareholders."
Earlier this year, BLIS successfully raised equity financing that allowed the Company to increase its fleet of vessels, hire additional crew, and acquire valuable equipment / resources for treasure recovery this season. BLIS has two thus successful crews for the last month working on known treasure sites for what management believes will be an epic treasure recovery season, as well as develop a variety of other revenue producing verticles.
Two Full Crews for Continued Operations on Proven Treasure Wreck Areas
On March 21st BLIS announced that with the acquisition of its new vessel M/V Bottomline, as well as a supporting vessel, the Company is ready to enter its third season for treasure recovery off the proven wreck sites of 1715 Fleet vessels off the East Coast of Florida beginning in April 2023. During the past two seasons in both 2021 and 2022, BLIS, using single crews in the prior two years and single vessels has had successful recoveries of treasure and artifacts. That now will be more than doubled as BLIS will use not only the specifically designed Bottomline exceptionally outfitted for treasure finding and recovery of the known, proven 1715 fleet area. The area is rich with numerous finds still to be found and will be explored in areas untouched, and even those that have been searched are full of other artifacts and treasure that the ocean exposes after storms and shifting of the undersea area.
Most of all, with the acquisition of the Bottomline, BLIS expects that since it was built out and outfitted by its current new Captain will be a leader in finding treasure among all those who are contracted to find treasure in the area. 11 ships of the 1715 Fleet went down on the single night of July 30, 1715, and their official manifests were well documented for the Spanish crown. What is more, is that the vessels carried what was carried unofficially by the crew and passengers, such as massive quantities of jewelry and other items so that they could not be taxed by the crown on arrival in Spain. Many experts see this "contraband" carried as potentially as much or more than those items on the official manifests. What is certain is that tens to hundreds of millions of dollars of jewels, coins and artifacts remain on the sea floor to be found.
New Recovery Vessel Acquired for New Crew and Operations in Proven Treasure Area
On March 14th BLIS announced that had acquired a specially built out search and recovery vessel which is outfitted for large treasure recovery off the East Coast of Florida, in current operations. BLIS acquired the Motor Vessel "Bottomline," a 36 foot Chris Craft Commander, with dual super-charged engines and dual props, with built out blowers for each propeller for treasure recovery, along with numerous other equipment pieces for operations including detection and dive equipment. As well, BLIS acquired a 17 foot whaler to add to the fleet for operations with the Bottomline, acting as an anchor and diver vessel.
"This acquisition means that BLIS now has a dedicated treasure recovery vessel that is an asset of the Company, specially built out for operations to recovery treasure on current operations," stated CEO Craig A. Huffman. "This means we have our contracted vessel and crew, and now our own treasure operations vessel with a new special crew that will be announced in the near future. As a matter of fact, the boat was built out by the very experienced treasure Captain, with decades of experience, which we will have for operations, and an expected huge recovery season."
BLIS expects the Bottomline will operate with the new crew out of the Sebastian, Florida inlet for operations on the 1715 fleet area, joining the existing contracted vessel for the 2023 season of exploration and recovery.
BLIS has also has been advised that the division of the 2022 treasure season will be made in the next 60 days, and BLIS will be able to report the division of the artifacts and treasure recovered its estimated value.
BLIS Announces NFT Collection and Creation of World of Treasure Game
On February 27th BLIS announced the creation of an exclusive NFT and gaming project, World of Treasure, set for launch the first NFTs of the collection for sale in March of 2023. Such NFT collection will be part of the first "Pirate 888" collection, and has been developed under Kraken Treasure, LLC, which BLIS helped found and holds a 40% ownership.
From the sale of the NFTs, based on Pirate and Treasure theme, BLIS will realize revenues to support treasure wreck operations and searches, as well the Game World of Treasure them, commerce and entertainment, being developed will be owned in part as well. This is the launch of the second prong of the BLIS business plan, which was gaming and entertainment. All done, without any cost to the shareholder and no dilution of shares, only expected revenues, which are now being realized even in the presale of the NFT. The purchase of the NFTs, will result in direct revenue for BLIS and the game buildout of the treasure-based game, at no BLIS cost.
The World of Treasure (WOT) NFT collection is inspired by BLIS treasure searches and will include an initial 200 NFT collectibles of the Pirate Theme, which will be sold and include numerous rights to the in-game purchases and entry into treasure giveaways. Each NFT is unique digital block chain collectible, first starting the Pirate series, which has already been built out for sale. The project has been completed for the NFT experience, with the collection already resulting in pre-sales for WOT and revenue for the Company. BLIS and WOT expect the collection to gain enormous traction, since its inception, just in the past month, has over 10,000 Twitter followers and over 4,000 Telegram followers world-wide all through organic growth. The sales of such NFTs vary in values for sale. BLIS will realize revenue and profit from such sales, which will enable BLIS to fund treasure endeavors and grow the Company.
World of Treasure was developed to enter the NFT collectible market, and to lead to entry into the large gaming app and online industry with a pirate and treasure theme game, and interactive market-place. The first BLIS NFT collection, the 888 Pirate NFT collection, will be rolled out for public collection and purchase March 15, 2023. The NFT collection can be seen at the World of Treasure website, www.worldoftreasure.io.
Follow the development and group of interested persons on Telegram at t.me/worldoftreasuregame and on Twitter at @WOTnftgame. In addition, WOT will sponsor real world on shore treasure hunts at selected locations, for real treasure and valuable other items. WOT will include advertised offerings, with live music, shops, and ability to own and develop metaverse islands property.
World of Treasure is set for the key main points for the NFT collection:
BLIS collectible NFTs called "888 PIRATE CLUB" features a player-owned economy where players have complete ownership of their digital assets and can buy, sell, and trade them inside our NFT marketplace
The World of Treasure game will evolve around 1,000 islands, each divided in 100 lots, registered as NFTs
The gaming industry is a $200 billion annual business. World of Treasure is the first game connecting treasure hunting and the metaverse
5,000 galleon style ships NFTs will give players the option to own unique vessels, with ONLY 8,888 PIRATE NFTs will be sold
Follow BLIS at its Facebook Page, https://www.facebook.com/treasurewrecked. The BLIS website will be updated as new matters are announced including recoveries, the media side, and gaming side at www.treasurewreck.com. Instagram at https://www.instagram.com/treasurewrecked/
DISCLAIMER: CAP/FrontPageStocks/CorporateAds.com (CA) is a third-party publisher and news dissemination service provider. CAP/FPS/CA is NOT affiliated in any manner with any company mentioned herein. CAP/FPS/CA is a news dissemination solutions provider and is NOT a registered broker/dealer/analyst/adviser, holds no investment licenses and may NOT sell, offer to sell or offer to buy any security. CAP/FPS/CA's market updates, news alerts and corporate profiles are NOT a solicitation or recommendation to buy, sell or hold securities. The material in this release is intended to be strictly informational and is NEVER to be construed or interpreted as research material. All readers are strongly urged to perform research and due diligence on their own and consult a licensed financial professional before considering any level of investing in stocks. All material included herein is republished content and details which were previously disseminated by the companies mentioned in this release or opinion of the writer. CAP/FPS/ CA is not liable for any investment decisions by its readers or subscribers. Investors are cautioned that they may lose all or a portion of their investment when investing in stocks. CAP/FPS/CA has been compensated $500 by a third party for dissemination of this article.
Disclaimer/Safe Harbor:
These news releases and postings may contain forward-looking statements within the meaning of the Securities Litigation Reform Act. The statements reflect the Company's current views with respect to future events that involve risks and uncertainties. Among others, these risks include the expectation that any of the companies mentioned herein will achieve significant sales, the failure to meet schedule or performance requirements of the companies' contracts, the companies' liquidity position, the companies' ability to obtain new contracts, the emergence of competitors with greater financial resources and the impact of competitive pricing. In the light of these uncertainties, the forward-looking events referred to in this release might not occur.
SOURCE: CorporateAds.com
Craig A. Huffman, President
Treasure and Shipwreck Recovery, Inc.
+1 813-504-7831
email us here
Visit us on social media:
Facebook
Twitter
Instagram
YouTube
Treasure & Shipwreck Recovery Trailer MKT-OTC:BLIS


Originally published at https://www.einpresswire.com/article/642149824/debt-payoff-will-enhance-shareholder-value-for-treasure-and-artifacts-company-gaming-collectibles-stock-symbol-blis