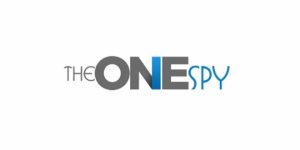 TheOneSpy upgraded the Windows monitoring app & enhance the performance of spying and surveillance features for Windows personal computers.
SALEM, MA, USA, August 2, 2023/EINPresswire.com/ — TheOneSpy, the leading provider of advanced monitoring features, rolled out a new version, 1.3.0, of the Windows Monitoring app. The latest version added functionality to all its monitoring features. The update has resolved all the bugs that its users were experiencing. Now users can access the best services and get reports of the targeted person's activities, capture multiple screenshots, and keep records of every typed keystroke of the device. TheOneSpy has been maintaining its position as the top monitoring solution in the industry by continuously improving its solutions to match the monitoring needs of its users.
TheOneSpy has announced its Windows monitoring solution's latest version, 1.3.0. Now users can experience a friendlier interface where they can easily navigate all the monitored data. It has become more organized and provides detailed reports. It has made its services more user-friendly and continuously works hard to give users a better Windows monitoring experience. On the user web portal, now the user can access real-time monitoring data that helps in knowing the live activities of the targeted person.
With its latest version, users can remotely take multiple screenshots of the targeted device activities. They can capture screenshots of the targeted person's activities more effectively. This can help user to monitor and keep a record of every action of their targeted device. No activity will go unnoticed with this updated version. The latest update has come with many latest and improved features reported by its user.
It has also been reported that users were facing issues while blocking websites with URLs. But now TheOneSpy's improved version lets its user block websites with keywords. Now they can block websites hassle-free by just entering keywords. TheOneSpy new version can restrict your child's access to specific websites by detecting keywords from the URLs.
Now users can experience the smooth experience of Windows monitoring and keep a record of the targeted person's activity logs. They can now own a form of every activity on the device at a specific time. With the latest version now, users can experience more effective monitoring solutions.
TheOneSpy all-in-one monitoring software now provides its users with a more detailed report of browsing history. They can now keep a watchful eye on the browsing activities of targeted persons effortlessly. The new version of the window's monitoring is helping parents and employers to maintain safety and productivity.
It has been helping employers keep track of their workers' productivity. Now TheOneSpy can alert employers if it detects the user is engaging in time-wasting activities. With the help of real-time data monitoring, employers can have a complete insight into what activities their workers are indulging in.
TheOneSpy, the top rating monitoring solution, is working hard to ensure it provides the best services to its valuable customers. It works on the reported issues by the user and immediately starts improving the problems. That is why it has made its installation process more accessible so that users can install and configure it in the targeted device in just a few minutes.
TheOneSpy Company provides all the necessary monitoring tools for parents and employers to ensure their kids' and businesses' safety. Apart from parental control features, it has compelling tracking features for business owners. Employers can use its improved Windows monitoring solutions to grow business productivity. It has also enhanced its compatibility with various Windows operating systems. You can now visit the TheOneSpy official website to take advantage of all these advanced Windows monitoring features to make the online world safe for your family and business.
About the TheOneSpy
TheOneSpy is the top leading provider of Windows monitoring solutions. It provides its advanced surveillance features to parents, employees, and individuals. It considers improving its features according to the customer's needs. TheOneSpy offers users all the robust monitoring features in its latest version, 1.3.0. TheOneSpy is empowering customers to create a more safe and secure online environment.
Karen Joseph
TheOneSpy
+61 290373846
email us here
Visit us on social media:
Facebook
Twitter
Instagram
YouTube
Other


Originally published at https://www.einpresswire.com/article/647722527/theonespy-rolled-out-latest-version-1-3-0-of-windows-monitoring-app