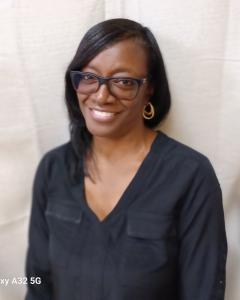 Discovering Inner Strength and Unwavering Love
UNITED STATES, November 14, 2023 /EINPresswire.com/ — Author Latasha E. Fuller is thrilled to announce the release of her latest children's book, "Find Me." In this heartwarming and inspiring tale, Fuller shares a story of self-discovery, resilience, and the unwavering love of a higher power. "Find Me" is a must-read for children and parents alike, delivering a powerful message of self-worth and the importance of never giving up.
In "Find Me," readers will follow the journey of Little Libby, a young girl who yearns to be seen and valued in a world that sometimes makes her feel invisible. Throughout the book, Little Libby faces rejection, self-reflection, and moments of creativity that lead her to discover her own inner strength. Despite feeling lost and forgotten at times, she comes to realize that she is never truly out of sight from the highest eyes of all.
Latasha E. Fuller, an experienced educator with over twenty-three years of teaching, has channeled her passion for inspiring and educating children into this beautiful story. Fuller is known for her unique approach to fostering hope, love, and faith in students, from pre-kindergarten to eighth grade. Her genuine and unyielding commitment to her students has earned her the affectionate nickname, "Tasha loves everybody." In response, Fuller humbly states, "Love doesn't need a reason. Love simply is."
"Find Me" is a testament to Fuller's dedication to empowering children to believe in themselves, to acknowledge their intelligence, strength, and the boundless love that surrounds them. The author beautifully captures the universal feeling of being an outsider at some point in life and the journey to overcome that feeling, guided by an inner voice, faith, and resilience.
The primary message that readers can take away from "Find Me" is the assurance that every child is loved and seen by a higher power. Fuller encourages all young readers to find their inner strength and call upon it to overcome any obstacles that may come their way.
This heartfelt and inspiring book is a must-have addition to every child's bookshelf and a perfect resource for parents and educators seeking to instill the values of self-belief and perseverance in young minds.
About the Author: Latasha E. Fuller is a dedicated educator with over two decades of experience in the field. She is also a talented author, whose writing focuses on instilling hope, love, and faith in young hearts. Latasha Fuller's unique approach to education and storytelling has touched the lives of countless students, making her a well-loved figure in the field of education.
Atticus Publishing LLC
Atticus Publishing LLC
+1 888-800-1803
email us here
Latasha E. Fuller on The Spotlight Network TV with Logan Crawford.
Originally published at https://www.einpresswire.com/article/664368639/new-inspirational-children-s-book-find-me-by-latasha-e-fuller-inspires-hope-and-self-belief