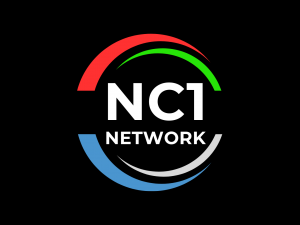 NC1 Agency unveils network expansion: New local channels for MI, ATL, LV, and Nashville. Open call for content creators.
Bringing local talent and businesses to the national stage is our mission," said Nick Caster, CEO of NC1 Agency. "Our new channels celebrate diversity and creativity."
— Nick Caster
GRAND RAPIDS, MICHIGAN, UNITED STATES, June 29, 2023/EINPresswire.com/ — The cutting-edge media and production agency, NC1 Agency, is thrilled to announce a game-changing development as we expand our portfolio by launching the NC1 Network. The network will be a massive expansion of our existing services, including the introduction of 25 new channels of programming.
One of the most notable among the new channels is the Michigan Channel, set to launch in late August 2023. Dedicated to showcasing the rich culture, history, and talent of Michigan, the channel is set to revolutionize local content delivery.
In preparation for the launch, we are calling on the passion and creativity of independent content creators, filmmakers, and media specialists. This is a golden opportunity for talented individuals to showcase their work on a larger platform and connect with a wider audience.
"We are immensely excited to be expanding with the NC1 Network," said the CEO Nick Caster of NC1 Agency. "Our mission has always been to discover, nurture and spotlight unique talent and content. These new channels, particularly the Michigan Channel, will allow us to delve deeper into unexplored local stories, opening up fresh avenues for the diverse voices of Michigan to be heard."
We encourage content that reflects the distinctiveness of Michigan – its people, culture, nature, industry, arts, and beyond. Content can range from short films, documentaries, TV shows, animations to digital series, music videos, and innovative multimedia projects.
This exciting venture is not just about broadcasting. It is about community building. It's an opportunity to highlight the local talent and elevate the Michigan creative scene to a national level.
Submissions are open effective immediately. Interested parties can access submission guidelines and upload their original content via our online portal at www.nc1network.com/submissions. The final date for submissions will be July 31, 2023.
About NC1 Agency:
NC1 Agency is a dynamic media and production agency committed to providing a platform for creative minds. We believe in the power of storytelling, innovation, and local talent. The upcoming NC1 Network is a testament to our vision of broadcasting content that reflects diversity, creativity, and the depth of our collective experiences.
Nick Caster
NC1 Agency
email us here
Visit us on social media:
Facebook
LinkedIn
Originally published at https://www.einpresswire.com/article/642177901/nc1-agency-launches-nc1-network-new-channels-for-michigan-atlanta-las-vegas-nashville