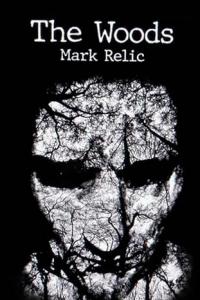 Discovery, Adventure, Excitement Await in "The Woods"
SERBIA, October 16, 2023 /EINPresswire.com/ — With "The Woods" author Mark Relic beckons his readers to venture to the road less traveled and enter parts unknown, where they will be surrounded by unfamiliar sights and forces calling for inner strength and insight in order to navigate the untamed wilderness. His novel captures the experience of being in a strange place where nothing is what it seems, where the only certainties are the realizations one can find within themselves.
"The Woods" follows a writer exploring the wilderness, conveying the sense of being lost and disconnected from familiar surroundings. Relic portrays the details of surviving in cruel and unfathomable conditions, the contemplations that one undergoes when faced with such stark realities, as well as practical advice for surviving remote locations that lack the comforts of civilization, which forces one to improvise and adapt in order to subsist.
Mystery abounds in Relic's narrative as readers are led to another time and place, immersed in a realm beyond civilization, where the sights are as breathtaking as they are untouched. Yet in this beauty, one will be tested and taken to the brink.
"Having a good book in your hands is like having some sort of a magical wand. It has the effect of giving you hope. Like having a best friend. A feeling of everlasting." Relic says.
"The Woods" is not only discovering a new and mysterious place but also discovering one's true self, which is the most challenging frontier.
About the Author

Mark Relic was born in Serbia and has a college degree in the hospitality industry. After college he started writing and traveling, working as an English teacher and coach. He is a linguist and spiritualist. "The Woods" is one of his four novels.
Sofia Holmes
Sweetspire Literature Management
+1 765-736-0618
email us here
Visit us on social media:
Facebook
Twitter
LinkedIn
Instagram
YouTube
TikTok


Originally published at https://www.einpresswire.com/article/662154757/mark-relic-portrays-the-story-of-identity-wilderness-survival-self-exploration