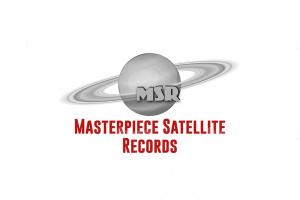 The first and only record label that is songwriter-centric
The newly launched label, Masterpiece Satellite Records, will release Los 3 de la Habana's Spanish cover of the Motown classic "My Baby Loves Me" worldwide
The Cover Song Contest is an opportunity to preserve the legacy and mission of our sister, Sylvia Moy, by reintroducing these iconic Motown songs while celebrating the songwriters who wrote them."
— Masterpiece Co-Manager Christopher G. Moy
DETROIT, MICHIGAN , USA , September 13, 2023/EINPresswire.com/ — Los 3 de la Habana Reimagine Motown Classic "My Baby Loves Me" in Spanish Cover that Launches Masterpiece Satellite Records
Iconic 1966 song by Sylvia Moy and Stevie Wonder receives creative Latin makeover as first single from label's groundbreaking Cover Song Contest
DETROIT – September 13, 2023 – The Estate of Sylvia Moy LLC's newly launched label, Masterpiece Satellite Records, will release Los 3 de la Habana's Spanish cover of the Motown classic "My Baby Loves Me" worldwide tomorrow. This highly anticipated track marks the first cover song release from the label's innovative Cover Song Contest held earlier this year.
Sylvia Moy made history as Motown's first female producer and songwriter. She penned over 100 Billboard hits for artists like Stevie Wonder, The Isley Brothers, Martha Reeves, Marvin Gaye, and Kim Weston. Her iconic songs include "My Cherie Amour" and "It Takes Two."

Beyond Motown, Moy wrote and produced for decades more. She built Detroit's first Black female-owned studio, Masterpiece Sound, in 1973.

Now, Masterpiece Studios has relaunched as Masterpiece Satellite Records to continue Moy's legacy. Its Cover Song Contest reinvented Motown classics in new genres. Miami band Los 3 de la Habana won with a Latin cover of "My Baby Loves Me."
Their release kicks off Masterpiece's new motto – honoring heritage while pushing creativity forward. Upcoming projects will revisit Moy's catalog through remixes and collaborations, more Cover Song Contest artist single releases, and an upcoming compilation album of the first Cover Song Contest artists in the spring of 2024.
Moy opened doors for women and people of color in music. Masterpiece Satellite Records carries her torch by showcasing diverse artists. Great songs and unsung voices shine again.
Los 3 de la Habana's Latin rhythm-infused rendition of the 1966 Motown hit song written by Moy and Wonder puts a fresh new spin on this timeless soul track. The cover will be available on all major streaming platforms starting September 13, 2023.
The release comes on the heels of the Cover Song Contest sponsored by the Estate of Sylvia Moy LLC in partnership with Sony Music Publishing. Launched in June 2022, the contest invited musicians to choose one of 10 iconic Motown songs and reimagine them in one of 10 specified musical genres.
"The Cover Song Contest is the perfect opportunity to promote and preserve the legacy and mission of our sister, Sylvia Moy, by reintroducing these iconic Motown songs while celebrating the extraordinarily talented songwriters who wrote them," said Masterpiece Co-Manager Christopher G. Moy.

"And, we were especially happy to showcase the first-ever "In Memoriam of Motown Songwriters" slide show with a saxophone performance of Moy's 'With A Child's Heart' by performing artist Tony Craddock, Jr.," added Co-Manager Celeste M. Moy.
The 10 Motown classics selected were all written or co-written by celebrated hitmakers like Moy, Wonder, Ivy Jo Hunter, Brenda Holloway, Frank Wilson, Raynard Miner, Janie Bradford, and others. Genres ranged from EDM to metal to Latin pop.
The contest drew over 500 registrants and 100 song submissions from 20 states, introducing these enduring Motown hits to new generations and diverse musical styles. Most contestants were born decades after the original songs debuted yet delivered creative covers that exceeded expectations.

A judges panel of Motown songwriters selected 12 finalists to perform live at a Grand Finale Showcase in August hosted by actor/comedian Omar Gooding at Sound Board in the Motor City Casino Hotel.
All 12 Cover Song Contest submissions and Show performances, including Los 3 de la Habana's winning track, were professionally mixed and mastered at the iconic Masterpiece Sound Studios in Detroit. Founded in 1973 by Moy, Masterpiece Sound holds historic significance as Detroit's first commercial studio owned by an African-American woman.
"Sony Music Publishing was delighted to spotlight the contributions of our songwriters through Masterpiece's unique Cover Song Contest," said Liz Lewis, SVP Songwriter Services, Sony Music Publishing.
The Cover Song Contest marked the inaugural project for the newly established independent label, Masterpiece Satellite Records. The label was created by the Estate of Sylvia Moy LLC to carry on the legacy of the musical luminary who passed away in 2017.
Moy made history as Motown's first female producer and songwriter, co-writing mega-hits like "My Cherie Amour" and "I Was Made to Love Her." She received multiple gold and platinum record awards, Grammy nominations, and over 20 BMI awards during her long career.
Beyond Motown, Moy wrote and produced over 200 more songs and founded her label, Michigan Satellite Records, releasing three albums. The updated Masterpiece Satellite Records will remix and re-master Moy's catalog while also showcasing new artists.

In addition to Los 3 de la Habana's track, Masterpiece Satellite Records will release covers by all 10 Cover Song Contest Artists in the coming months:

• Drey Skonie and The Klouds Band

• Srvendipity

• Chris Roy

• LaToya Tillis

• Tarryn Amiée

• Tyler Levs

• Taylor Moore

• Reggie Page (Instrumental)

• Ursula Walker

• Tony Craddock, Jr. (Instrumental)

• Tony Craddock, Jr., Amy Decker (Saxophone Duet)
This new slate of releases aims to inspire fresh interpretations of Motown classics and time-honored songs from Moy's prolific career. By spotlighting creative covers across musical genres, Masterpiece Satellite Records upholds Moy's artistic legacy while introducing her songbook to wider audiences.

Los 3 de la Habana's rendition of "My Baby Loves Me" kicks off this exciting new chapter for the label. Listeners can get an exclusive first listen starting, September 8th, on all major streaming platforms. Discover more about the history and upcoming releases from Masterpiece Satellite Records at www.MasterpieceSatelliteRecords.com
Gail Parenteau
Parenteau Guidance
+1 212-532-3934
email us here
Visit us on social media:
Facebook
Twitter
Instagram
YouTube
TikTok


Originally published at https://www.einpresswire.com/article/655368024/los-3-de-la-habana-reimagine-motown-classic-my-baby-loves-me-cover-in-spanish-to-launch-masterpiece-satellite-records