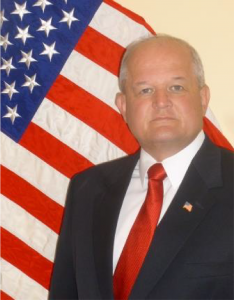 Brigadier General (ret) Dick Miller, President, NVBDC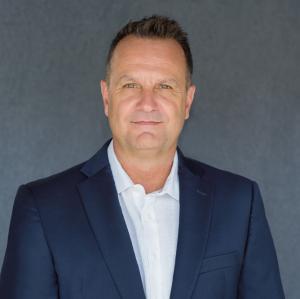 Lieutenant Colonel (Retired) Scott Mann
Beam Suntory, Vets-Night-Out Sponsor
NVBDC's Corporate Member, Beam Suntory, is sponsoring Vets-Night Out and will be hosting this year's event at Beam Suntory's Distillery, The Kitchen Table.
We are excited for Veteran-Owned businesses across the country to have the opportunity to connect with procurement professionals from all of these major corporations."
— Keith King, Founder and CEO of NVBDC
DETROIT, MI, UNITED STATES, September 25, 2023 /EINPresswire.com/ — National Veteran Business Development Council (NVBDC) is gearing up for its biggest annual National Event; with Corporations and Veterans from around the country preparing for the best Supplier-Veteran Business matchmaking event there is. NVBDC's National Veteran Matchmaking Conference 2023 aims to bring together Supplier Diversity professionals and Veteran businesses in a face-to-face environment to provide procurement opportunities, business relationships, and education opportunities.
NVBDC's Corporate Member, Beam Suntory, is sponsoring this year's vets-night-out event. Vets-Night Out (VNO) will be hosted on the first day of the conference at Beam Suntory's Distillery, The Kitchen Table, and is a relaxed environment where veterans and supplier diversity professionals can have drinks, eat, and network together. VNO speaker, LTC (Ret.) Scott Mann will be in attendance.
"I had the privilege of serving with LTC Scott Mann when I was deployed to Kandahar, Afghanistan. He was the operations officer for the 7th Special Forces. He was absolutely the most professional and dynamic combat soldier I have ever served with, he was always in the thick of taking down the Taliban, drug lords and dealing with corrupt Government Officials. After the fall of Afghanistan, he founded Operation Pineapple, a coordinated effort to rescue people who were at risk because they worked for the U.S. forces. He is a published author and motivational speaker." said Brigadier General (Ret) Dick Miller.
Lieutenant Colonel (Retired) Scott Mann is a former U.S. Army Green Beret with tours all over the world including Colombia, Iraq, and multiple tours in Afghanistan. He is a warrior storyteller. and the founder of Rooftop Leadership where he shares the rapport-building skills he learned in Special Forces to help today's leaders make better human connections in high-stakes, low-trust engagements. Scott helps organizations gain a better understanding of their internal culture while exposing the potential for conflict that exists when trust has deteriorated. In the same way, he empowered local tribes in Iraq and Afghanistan to make transformative decisions using very few resources, Scott teaches corporate leaders and their teams the relationship-building techniques that drove so many of his successful combat operations.
Scott is the author of the instant New York Times Best-Seller, Operation Pineapple Express, a third-person narrative detailing the harrowing stories of the veterans, volunteers, and Afghan Allies who navigated the US abandonment of Afghanistan in August of 2021. He has since founded Operation Pineapple Express Relief, a 501c3 to help support the emergency needs of our Afghan Allies such as safe passage out of Afghanistan, plus unforeseen resettlement needs. He regularly advocates in Congress and on national media outlets, such as CNN, FOX, and MSNBC, for the safe passage and resettlement of our abandoned Afghan Allies. Scott is also the founder of the 501c3, The Heroes Journey, where he helps veterans, first responders, and their families find their voices and tell their stories to bridge the civilian-military divide. Scott has spoken on three TEDx stages and is also a playwright and actor in his recent play brought to a film about the Afghan War and the unforeseen toll on our Veterans called Last Out. The Gary Sinise Foundation has partnered up with Scott to bring the play, Last Out, to the legendary theater Steppenwolf, as well as to stages across the country to provide healing to our Veterans and Families of the Fallen, as well as provide insight into our citizens on the personal cost of the longest war in our Nation's history.
Scott's greatest accomplishment is his family; he has three grown sons which now gives him the newfound opportunity to chase Monty, his wife of 27 years, around their Tampa home as often as possible.
To learn more about Scott's full body of work, visit ScottMann.com.
NVBDC's National Veteran Matchmaking Conference focuses on celebrating and honoring veterans. (Please check out the agenda for more information.) The Conference will feature 1:1 Matchmaking, expert panelists from supplier diversity professionals, Vets- Night Out, and our annual awards ceremony honoring supplier diversity professionals and veteran-owned businesses that contributed to the veteran community throughout the year.
To register click here.
For more information on how to become an NVBDC Certified SD/VOB. Please visit our website: www.nvbdc.org or contact us directly: (888) CERTIFIED.
https://nvbdc.org/uncategorized/lieutenant-colonel-retired-scott-mann-is-to-speak-at-nvbdcs-vets-night-out-event/
NVBDC MISSION:

NVBDC is the only Veteran Owned Business Certification organization developed by Veterans, for Veterans. The purpose is to provide a credible and reliable certifying authority for all-size businesses, ensuring that valid documentation of Veteran ownership and control exists.
FIND US | LIKE US | FOLLOW US | JOIN US: LinkedIn, Facebook, Twitter, Instagram and RallyPoint
Keith King, Founder & CEO
National Veteran Business Development Council
+1 313-446-6885
email us here
Visit us on social media:
Facebook
Twitter
LinkedIn


Originally published at https://www.einpresswire.com/article/655991105/lieutenant-colonel-retired-scott-mann-is-to-speak-at-nvbdc-s-vets-night-out-event