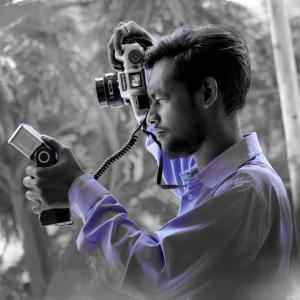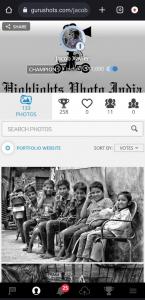 "Unveiling Worlds Through My Lens – Jacob Xavier Selvaraj's Gurushots Photography Journey"
"Unveiling Worlds Through My Lens – Jacob Xavier Selvaraj's Photocrowd Photography Journey"
Renowned Photographer Jacob Xavier Selvaraj Secures 311 International Awards on Gurushots and Photocrowd Platforms.
"Through my lens, I aim to weave stories that resonate with the soul and freeze emotions in time." – Jacob Xavier Selvaraj"
— Jacob Xavier Selvaraj
PUNE, MAHARASHTRA, INDIA, August 11, 2023/EINPresswire.com/ — Jacob Xavier Selvaraj Shines Bright with a Staggering Tally of 311 International Awards on Gurushots and Photocrowd
Jacob Xavier Selvaraj, a renowned and accomplished photographer, has achieved a remarkable feat by clinching an impressive total of 311 international awards across two prestigious platforms: Gurushots and Photocrowd. His exceptional talent, dedication, and artistic vision have earned him 258 esteemed awards on Gurushots and 53 distinguished awards on Photocrowd.
Gurushots, a prominent platform for photography enthusiasts, has consistently recognized Jacob Xavier Selvaraj's exceptional skills. With an astounding 258 international awards, his photographic prowess has captured the attention and admiration of fellow photographers and critics alike. His unique ability to capture moments that evoke emotions and tell compelling stories has set him apart as a true artist in the world of photography.
Additionally, Photocrowd, another distinguished platform in the photography community, has celebrated Jacob Xavier Selvaraj's talent with 53 international awards. His contributions to the Photocrowd community have showcased his versatility, creativity, and dedication to the craft of photography.
These accomplishments reflect Jacob Xavier Selvaraj's unwavering commitment to pushing the boundaries of his artistry. His ability to turn everyday scenes into captivating narratives has garnered him recognition from both peers and experts in the field. Through his lens, he paints a vivid tapestry of the world, inviting viewers to experience the beauty, emotion, and depth within each frame.
Jacob Xavier Selvaraj's achievements can be viewed in detail on his Gurushots profile and on Photocrowd, where his exceptional body of work has left an indelible mark.
Commenting on his remarkable success, Jacob Xavier Selvaraj said, "I am truly humbled and honored to have received these awards from Gurushots and Photocrowd. These platforms have not only provided me with opportunities to showcase my work but have also allowed me to connect with a global community of fellow photographers. Each award is a testament to my passion for photography, and I am grateful for the recognition."
As Jacob Xavier Selvaraj's journey as an award-winning photographer continues, his ability to capture fleeting moments and freeze them in time resonates with photography enthusiasts around the world. His dedication to his craft and the art of storytelling through visuals has earned him a rightful place among the most accomplished photographers of our time.
Jacob xavier
highlights photo india
+91 80079 46803
email us here
Visit us on social media:
Facebook
Twitter
LinkedIn
Instagram


Originally published at https://www.einpresswire.com/article/649371554/jacob-xavier-selvaraj-shines-bright-with-a-staggering-tally-of-311-international-awards-on-gurushots-and-photocrowd