Invisible Disabilities Association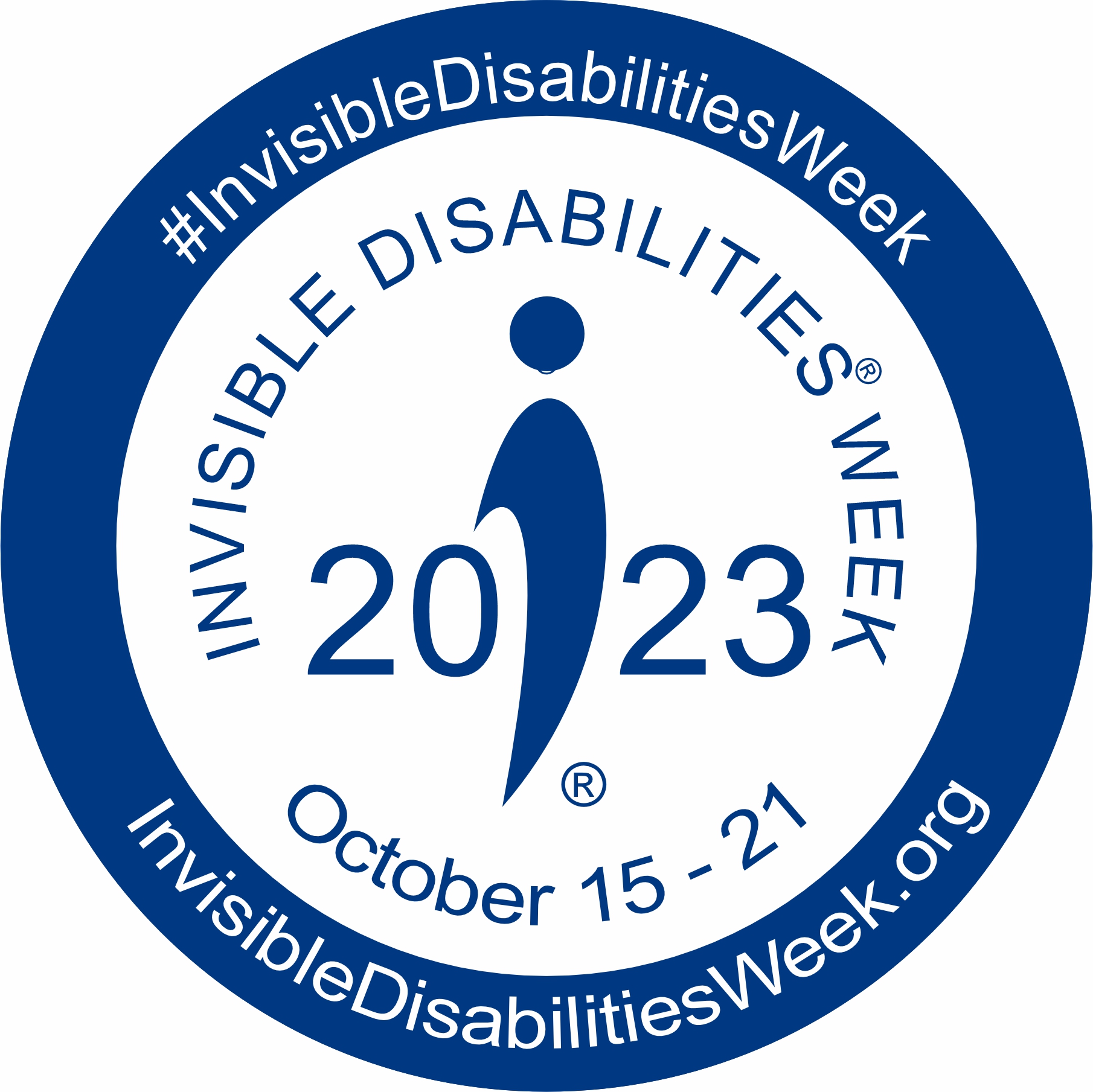 Invisible Disabilities Week 2023 Oct 15 – 21
The virtual event celebrates seven honorees across the US and Canada making an impact in the invisible disability community
Care In Motion is about Listening, Believing and Supporting. Let's take time to Listen, Believe what is shared and provide Support if needed."
— Wayne Connell
DENVER, CO, USA, October 12, 2023 /EINPresswire.com/ — The Invisible Disabilities® Association (IDA) announces its 16th annual Awards Celebration, to be streamed live worldwide on Saturday, October 21st, 2023, from 5 PM MDT. Recognizing remarkable individuals and organizations making significant contributions to the invisible disabilities community, the event is a highlight of the 10th annual Invisible Disabilities Week of Oct 15-21.
Themed "Care in Motion," the virtual celebration emphasizes the core values of the IDA: to Listen, Believe and Support those living with invisible disabilities. The seven honorees, through their actions, advocacy and perseverance, display immense dedication to raising awareness and providing resources for those touched by invisible challenges.
The event features entertainment by Biff Gore, 4-chair turn on season six of NBC's The Voice and known as the Ambassador of Soul, and is hosted by IDA Ambassador, singer and spoken word artist and podcast host, Mayia Warren.
IDA Award Ceremony Honorees

– CARE In Motion Award – Jack Smith (USA), skateboarding legend and six time cross-country skateboarder

– Healthy Humor IDEAS Award – Karyn Buxman (USA), RN, MSN, CSP CPAE, Neurohumorist and hall of fame speaker

– But You LOOK Good Inspiration Award – Lauren Pires (Canada), PR & Media Lead, Speaker and IDA Ambassador

– Invisible Heroes® Award – Eric Beach (USA), Co-Founder & Director Veteran's Relations for Project Echelon

– Invisible No More® Perseverance Award – Ricky "Sockibomb" Wysocki (USA), two-time world champion disc golf pro

– Impact Award – FAACT – Food Allergy & Anaphylaxis Connection Team (USA)

– Innovation Award – MedSure Systems, Medication Management Technology (USA)
"This annual event is more than an award ceremony, it's a celebration of the spirit of resilience and community" says Wayne Connell, IDA's Founder, President and CEO. "We aim to not only spotlight the honorees, but also to amplify the voices of millions living with invisible disabilities."
Supporters can watch the livestream IDA Awards Celebration on October 21 from 5 PM – 7 PM MDT at http://careinmotion.live The virtual event is free to watch, with very much appreciated virtual seat and table donations going towards IDA's $120,000 fundraising goal which support the nonprofit in continuing its mission of bringing awareness, education, support and resources to millions living with illness, pain and disabilities around the globe.
Wayne Connell
Invisible Disabilities Association
+17204321144 ext.
email us here
Visit us on social media:
Facebook
Twitter
LinkedIn
Instagram
YouTube
Other


Originally published at https://www.einpresswire.com/article/661462372/invisible-disabilities-association-hosts-16th-annual-awards-celebration-during-invisible-disabilities-week