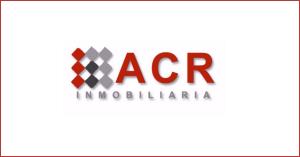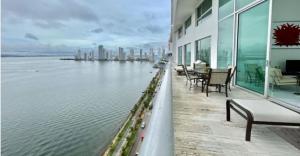 Tourist apartments for digital platforms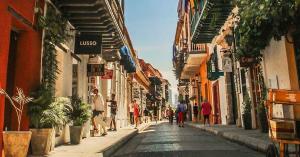 Properties in the walled city of Cartagena
During the year, the city received a total of 3,584,262 passengers by air, according to data provided by the Sociedad Aeroportuaria de la Costa.
CARTAGENA DE INDIAS, BOLIVAR, COLOMBIA, July 21, 2023/EINPresswire.com/ — Tourism in Cartagena has always been the main economic activity and source of income for the city.
After a successful economic recovery, the city has established itself as one of the favorite destinations in the Caribbean, Latin America and the world. Both travelers looking for settings for personal and corporate events as well as those who wish to connect with nature, enjoy a wonderful mix of cultures, flavors and rhythms, landscapes, biodiversity, sun, sea and the modernity of one of the 25 most beautiful in the world, choose Cartagena.
connectivity
Air connectivity is one of the fundamental pillars of the city's strategy to attract more national and international tourists. In 2022, Cartagena de Indias increased its connectivity with new direct national routes to destinations such as Neiva, Pasto, Villavicencio, Cúcuta, and new direct international routes to Miami, New York, San José de Costa Rica, Santo Domingo, Mexico City and Madrid.
Compared to 2019, this represents an increase of 42.86% in domestic routes, since 10 new routes operated by direct flights were opened in 2022, compared to the seven domestic routes opened in 2019.
Regarding international operations, six new routes operated in direct flights were reached in 2022, which represents an increase of 43% compared to the international routes operated in 2019 and 67% more than those operated in 2021.
● By air, the city received a total of 3,584,262 passengers, which represents an increase of 54.83% compared to 2021 and 24.38% more compared to the figure registered in 2019.
● By land, according to data provided by the Cartagena Transport Terminal, an estimated 1,180,500 visitors arrived.
● By sea, thanks to the cruise season between October and December, the number of tourists exceeded 620,000 in 62 calls, of which 40,000 arrived between the last week of December and the first two weeks of January.
Occupancy
In terms of hotel occupancy, it is estimated that the average during 2022 was 81%, which represents an increase of 17% compared to the 2019 average and 20 percentage points more than in 2021.
This is without counting the Registered occupancy figures for the apartments and houses for tourist use in Cartagena offered through the different digital platforms.
Infrastructure
As for hotel development, at the end of 2021 a new hotel was inaugurated on the Isla de Barú, and during 2022 three new hotel chains arrived in the city: Dreams Karibana, Wyndham Garden Cartagena and Privado Boutique Rooms, the first self-catering Boutique Hotel. Cartagena luxury service.
In addition, several tourist apartment projects are currently being developed in Cartagena that will provide more than 600 units to satisfy the demand of both national and international visitors.
During 2022, the United States remained the largest issuer of tourists, thanks to the 38 weekly frequencies that connect directly with Cartagena de Indias. This is equivalent to 61% of the total international frequencies that the destination currently has.
There are not a few tourists who, after visiting the city, see investing in one of the apartments for tourist use for sale in Cartagena as an opportunity to rent it for short periods.
Source: https://acrinmobiliaria.com/Articulos.asp?Cod_Articulo=112
Andres Anderson
ACR Inmobiliaria
+1 3215210049
email us here
Visit us on social media:
Facebook
Twitter
LinkedIn
YouTube
Instagram
Other
houses of the walled city of cartagena


Originally published at https://www.einpresswire.com/article/644767252/hotel-occupancy-rate-in-cartagena-reached-81-in-2022-acr-inmobiliaria