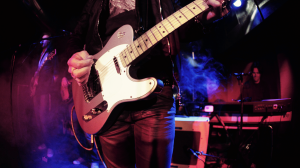 An Industry Leader Providing Immersive Corporate Event Productions and Comprehensive Band Management
We take a holistic approach when managing groups by attending to both business and creative needs"
— Dennis Smith
UNITED STATES, September 26, 2023 /EINPresswire.com/ — Corporate events serve as a platform for celebrations, networking, and creating lasting memories. The choice of entertainment can significantly impact the success of these gatherings, and Dennis Smith Entertainment is a notable player in the event entertainment industry.
Dennis Smith: A Key Figure in Event Entertainment
Dennis Smith is recognized as a prominent figure in the event entertainment field. As the creator and principal of Dennis Smith Entertainment, he has also established Party on the Moon and Jessie's Girls. His work is characterized by a commitment to delivering tailored entertainment experiences for clients worldwide.
Dennis Smith Entertainment represents a world-class roster of singers, musicians, dancers, aerialists, magicians, and more. However, Smith's approach goes beyond just booking talent – it's about collaborating with clients to design completely customized, multi-sensory experiences that align with their brand story and objectives.
"Every client is unique, with different goals in mind for each event," said Smith. "My passion is helping transform their vision into an experience that delights audiences on emotional and intellectual levels."
This emphasis on custom productions allows Dennis Smith Entertainment to transform ordinary corporate gatherings into captivating immersive experiences. The company promises clients, "Anything you dream, we deliver," Smith says.
An Array of Talented Artists and Performers
Dennis Smith Entertainment manages a diverse portfolio of musicians, artists, and choreographers who specialize in creating custom entertainment experiences. These professionals cater to a wide range of client needs, from premium party bands that set the mood to customized acts designed to align with specific themes and objectives.
A Multifaceted Creative Approach
Dennis Smith's background extends beyond entertainment, encompassing authorship, music composition, and consulting. He offers his expertise to private individuals, non-profit organizations, and corporate leaders, using principles of structural theory, storytelling, and music composition to enhance events with sensory excellence.
Participation in Notable Events
Dennis Smith Entertainment has been a part of significant events, including President Obama's Inaugural Ball, Eli Manning's Wedding, the Kentucky Derby, and the Indianapolis 500. The acts represented by Dennis Smith Entertainment have been featured in prominent publications such as Modern Bride, Martha Stewart Weddings, and Vogue.
A Creative Collaboration
Dennis Smith is also an accomplished author, with notable works such as "Rock 'n Roll, Martial Arts & God: Tips on Success from the Masters." In 2022, he collaborated with Robert Fritz on the musical play "Elma and The Top," receiving acclaim for their work.
Dennis Smith Entertainment's Band Management
In addition to its immersive event production work, Dennis Smith Entertainment also houses a band management division that supports musical acts through various services.
"Dennis Smith Entertainment has established itself as a full-service home for the bands and artists it represents," commented Smith. "We take a holistic approach when managing groups by attending to both business and creative needs."
The musical acts represented by Dennis Smith Entertainment range from cover bands to original music groups across various genres. According to the company's website, its current roster includes artists who have previously toured with major stars like Carrie Underwood, Maroon Five, and Prince.
Once on board, musical acts gain access to the company's hands-on guidance in areas like contract negotiations, financial planning, marketing, and more. Dennis Smith Entertainment also promotes its artists through existing corporate event and wedding contacts, along with automated booking services.
Additional perks for musicians include use of the agency's state-of-the-art rehearsal space to refine their stage shows and repertoire. The company also coordinates costumes, choreography, and gig logistics like equipment rentals and travel for secured performances.
"We invest heavily in the artists they sign by providing crucial career development resources," remarked Smith. "The company seems focused on fully supporting bands to achieve their goals."
Between immersive event production and band management, Dennis Smith Entertainment aims to be a full-service powerhouse in the entertainment industry. Music groups interested in representation can learn more by contacting the company directly.

Elevate Corporate Events
Dennis Smith Entertainment offers a range of entertainment options to enhance corporate gatherings. From premium party bands to tailor-made acts, clients have the opportunity to elevate their events and create memorable experiences.
For more information about Dennis Smith Entertainment and its portfolio of entertainers, please visit https://www.dennissmithentertainment.com/
Dennis Smith
Dennis Smith Entertainment
+1 770-262-1060
[email protected]
Visit us on social media:
LinkedIn
Instagram
YouTube


Originally published at https://www.einpresswire.com/article/657897133/dennis-smith-entertainment-elevates-corporate-events-with-custom-entertainment