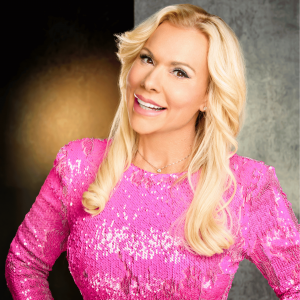 Colby Rebel, International Celebrity Psychic Medium, Unveils a highly anticipated East Coast Tour this October delivering dynamic messages along the East Coast.
LOS ANGELES, CA, USA, September 1, 2023/EINPresswire.com/ — Colby Rebel, International Celebrity Psychic Medium, Unveils Highly-Anticipated East Coast Tour Kicking off with "Dinner With Spirit"
Colby Rebel, the globally-recognized Celebrity Psychic Medium, Best-Selling Author, and Spiritual Guide, is ecstatic to announce her groundbreaking East Coast Tour this October. The tour ignites with an unparalleled experience, DINNER WITH SPIRIT, at Adelphia's in Deptford, NJ, on Sunday, October 15, 2023, from 6 pm to 9 pm EST.
An Unforgettable Spiritual Dining Experience

DINNER WITH SPIRIT is not just another event; it's a soul-stirring evening promising delectable cuisine, uplifting connections, and astonishing messages from the spirit world. Colby Rebel, the go-to psychic medium for Hollywood's creme de la creme, will host the event, allowing attendees to engage in an intimate dining experience while connecting with their departed loved ones.
Witness the Miraculous

Prepare to be amazed as Colby serves up not just a scrumptious dinner but also a rich spiritual feast, tapping into the spirit realm to bring forth accurate messages filled with love, healing, and hope. Attendees will gain invaluable insights and affirmation from the other side, creating an evening of emotional and spiritual upliftment.
The Journey Continues

Colby will further elevate spiritual consciousness on October 21, 2023, in Pompton Lakes, NJ. Here, she will conduct a spiritual business workshop and deliver an evening of evidential mediumship at the esteemed Journey Within Church, presided by Rev. Joseph P. Shiel III.
The Grand Finale with Lauren Rainbow

In the closing chapter of this extraordinary tour, Colby will join forces with renowned Psychic Medium Lauren Rainbow. They will conduct a spiritual gifts workshop followed by a mesmerizing evening of Spirit demonstration in Methuen, MA on Sunday, October 22, 2023.
About Colby Rebel

Colby Rebel is more than just an international celebrity psychic medium; she's a spiritual trailblazer. Awarded the BEST PSYCHIC OF LOS ANGELES in 2022 and host of Parapod's BEST SPIRITUAL PODCAST OF 2023, The Colby Rebel Show, her skills have made her an invaluable resource to luminaries like Dr. Drew and Tom Arnold. With her inception into spiritualism rooted in a visitation at the age of 4 from her departed grandfather, Colby has dedicated her life to guiding those at life's crossroads toward clarity and purpose.
Decisions Can Be Tough, But You Don't Have to Do It Alone!

Join Colby Rebel for an unforgettable journey into the spirit world, helping others confidently make decisions and reconnecting them with those they have lost. For ticketing and more information, visit colbyrebel.com
John Sender
Rebelations Inc
+1 310-955-1365 ext. 100
email us here
Originally published at https://www.einpresswire.com/article/652901480/colby-rebel-international-celebrity-psychic-medium-unveils-highly-anticipated-east-coast-tour