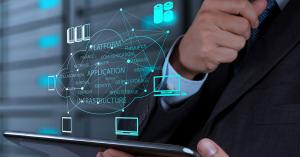 INDORE, MADHYA PRADESH, INDIA, October 12, 2023 /EINPresswire.com/ — Cloud computing has revolutionized the way the IT industry functions. Everything from computing resources to storage is now available on the go with the Cloud. They help companies save money and time wasted due to slow resources.
Cloud computing has its benefits, but the transformation of existing infrastructures to the cloud is a challenge that requires a wide range of expertise. Choosing the right partners is necessary since cloud computing is a good way for companies to save money and time.
Here's a list of The Fastest Growing Cloud Transformation Service Providers in the US, according to Canopus Infosystems Pvt. Ltd.
1. Canopus Infosystems
Canopus Infosystem Cloud Solutions works with all major cloud service providers like Azure, AWS, and Google. The services are a good blend of customization and ease. The company has designed, architected, and implemented cloud strategies and offered services cost-efficiently and embedded cloud offerings and solutions to ensure clients' business outcomes are cost-effective, cost-optimized, and cost-managed.
Canopus Infosystems has collaborated with companies to shift to a cloud-based architecture and implemented cloud-based applications for the past 12 years. Anyone still confused about whether or not to embrace the cloud is being left behind by 90% of companies, according to research.
2. Instinctools
Instictools ensures a company is on the right digital transformation path. Like Canopus Infosystems, the company not only advises a company but also rolls up its sleeves and is ready to work and help to accelerate time-to-market, increase agility, and streamline business processes.
3. Saigon Technologies
As an expert in cloud migration, Saigon Technology ensures seamless implementation, minimal disruption, and enduring business benefits. They are a cloud migration services vendor offering services from Vietnam.
4. Fingent
The company ensures organizations realize a cloud-first vision by leveraging expertise across various cloud platforms like AWS, Azure, IBM, and Google. With Fingent's cloud infrastructure capabilities, organizations can increase IT responsiveness, resource utilization, and economic flexibility.
5. Apptension
Apptension has over ten years of experience, hundreds of completed projects, and almost 100 specialists on board. They are a good fit for all companies looking for cloud transformation and migration.
6. Innowise
Innowise offers cloud-based app development services designed to transform enterprises' operations and accelerate business transformation to get the best out of high-performance cloud environments. Their team of highly skilled professionals enables secured infrastructure investments and simplifies the transition to SaaS, PaaS, and IaaS business models.
7. Bytes Technolabs
The company is proven to win customer trust. They build cloud software products tailored to customers' needs. They are a trusted software development partner that has understood and been eliminating digital offshoring pain areas since 2011.
8. Successive Digital
Successive Digital helps companies accelerate cloud adoption, engineering, automation, and workload management with their expertise in cloud-based transformational practices.
9. Simform
It's hard for traditional tech to keep up with modern business requirements. Simform's cloud services help businesses leverage cloud-native technologies to build auto-scalable infrastructures, curate delightful customer experiences, and architect cutting-edge digital solutions.
The companies have shown utmost dedication and followed a brilliant user-first approach aiming to use Cloud Transformation services to scale services efficiently. This list aims to be helpful for companies while researching cloud transformation service providers. All the mentioned companies can help them achieve all their target goals.
When choosing the right one, there's no one size fits all. But with a clear target goal, aligning with the right partner to meet the objective gets easier.
Gaurav Goyal
Canopus Infosystems
+91 731 255 1963
[email protected]
Visit us on social media:
Facebook
Twitter
LinkedIn


Originally published at https://www.einpresswire.com/article/661354486/cloud-transformation-service-consultants-key-players-in-the-u-s-market