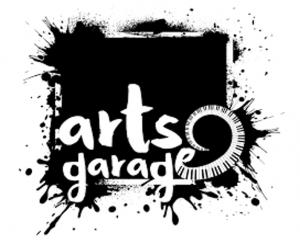 Leading Visual & Performing Arts Center Continues to Grow and Positively Impact the Community
Our new board members all have incredibly dynamic backstories including fundraising and development, governance, and artistic interests. How amazing it is to work with such passionate leaders!"
— Marjorie Waldo, President & CEO, Arts Garage
DELRAY BEACH, FL, UNITED STATES, October 27, 2023 /EINPresswire.com/ — Arts Garage, a Visual & Performing Arts Venue that connects the local community to the world through the arts, located in Delray Beach, Fla., is pleased to announce the addition of four new members to its Board of Directors: Robin Greene, Chuck Halberg, Elise Rubenstein, and David Crespo. Greene joined the board in June 2023; Halberg, Rubenstein, and Crespo joined in October 2023. Arts Garage, which was founded in 2011, provides innovative, diverse, meaningful and accessible visual and performing arts, continues to grow and positively impact its surrounding Delray Beach and South Florida community.
According to President & CEO Marjorie Waldo, the addition of the new board members will help increase Arts Garage's diverse programming while introducing additional insights to the area's creative community.
"Arts Garage is constantly humbled by the volunteer efforts of our Board Members," Waldo said. "Most recently, we have added four new members, all of them with incredibly dynamic backstories including fundraising and development, governance, and artistic interests. How amazing it is to work with such passionate leaders!"
• Robin Greene of Delray Beach is an infant/toddler development specialist who loves music, and even includes music in many of her sessions with children. Robin and her husband love giving back to the community, and support many local nonprofit organizations, including The Miracle League of Palm Beach County and Arts Garage.
• Chuck Halberg of Delray Beach has been active in the Delray Beach community since 1991, serving as a volunteer and supporting many nonprofits, including Delray Citizens for Delray Police, Achievement Center for Children & Families, The Miracle League, the Spady Cultural Heritage Museum, the Greater Delray Beach Chamber of Commerce, and many others.
• Elise Rubenstein of Delray Beach has always been a lover of the arts and is an avid supporter of venues in the communities she lives, including the Freeman Stage, a 4,000-person venue near her home in Delaware. She also serves as a board member at the Jewish Community Center of Greater Baltimore and has worked with The Walter's Art Museum, creating and running fundraising event for the museum.
• David Crespo of Delray Beach is a seasoned professional with experience in the fashion industry and brings his keen eye and expertise to round out the Board of Directors of the venue.
Current Arts Garage Board Members include:
• Louise Kornfeld

• Dick Lowenthal

• Jack Varsalona

• Susan Owens

• Mark Burns
Ex Officio Board Members include:

• Ronnie Dunayer

• Lynn Ferguson
Arts Garage continues to add new programming and events to its schedule, including a theater program, stand-up comedy, and more. The venue is best known for their Jazz and Blues programming, but also has a vibrant calendar full of other genres including Rock, Soul, World, Alternative, Hip-Hop, and Country. The 2023-2024 theatre season is packed with dynamic performances and timely themes – including homelessness, aging, and Black history – that will offer thought-provoking, community-driven, and socially relevant productions from professional, cutting-edge playwrights. Arts Garage is also collaborating with community organizations to expand their reach within the community. For more information, please call 561.450.6357 or visit https://artsgarage.org.
About Arts Garage

Arts Garage is a Visual & Performing Art Center located in Downtown Delray Beach, Florida that delivers innovative, diverse, meaningful and accessible visual and performing arts experiences to Delray Beach and the South Florida community. From Grammy Award-winning musicians to emerging, local artists, Arts Garage hosts performers representing a broad diversity of cultures. The Marshall Family Foundation Gallery at Arts Garage exhibits emerging visual artists from the South Florida region and provides educational programming for both adults and children to grow their talents and knowledge of the Visual & Performing Arts. Located at 94 NE 2nd Avenue in Delray Beach's popular Pineapple Grove (33444), Arts Garage is a 501(c)(3) nonprofit organization sponsored in part by the Florida Department of State Division of Cultural Affairs, the Delray Beach Community Redevelopment Agency, and the City of Delray Beach. For more information, please call 561.450.6357 or visit www.artsgarage.org.
Melissa Perlman
BlueIvy Communications
4013783486 ext.
email us here
Visit us on social media:
Facebook
Twitter
LinkedIn


Originally published at https://www.einpresswire.com/article/664606946/arts-garage-in-delray-beach-announces-four-new-members-to-board-of-directors