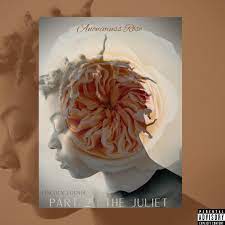 Anonimuss Rose album cover, Lincoln Lounge pt. 2: The Juliet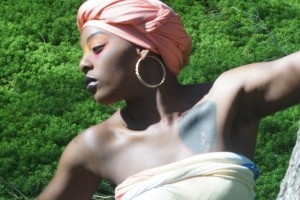 Anonimuss Rose
Anonimuss Rose album cover, Lincoln Lounge pt. 2: The Juliet
Kentucky singer-songwriter returns with eclectic sophomore album
The level of vocal and songwriting talent here is astounding; something you'd expect from an artist headlining sold-out arenas, not an unsigned artist…just beginning to make a name for herself."
— Jeff Polk
LEXINGTON, KY, USA, July 4, 2023/EINPresswire.com/ — Lexington-Fayette, Kentucky
Jul 3, 2023
It has been two years since soul singer-songwriter Anonimuss Rose introduced herself to us with projects like "Serendipity" & "Lincoln Lounge pt. 1". Since then, she is ranked in the Top 10% of artists in America, the Top 6% of singer-songwriters, the Top 8% of R&B/Soul, and the Top 7% of Hip Hop/Rap. Her latest release, Lincoln Lounge pt. 2: The Juliet, is a captivating blend of genres that has hit the music scene with a force and is receiving widespread acclaim from both listeners and critics alike.
Lincoln Lounge pt. 2: The Juliet is a remarkable fusion of R&B/Soul with elements of Hip Hop, Country, and Folk, creating a truly unique and captivating musical experience. Anonimuss Rose's ability to seamlessly blend these genres while maintaining the soulful essence of the album is a testament to their exceptional artistry and musical vision.
This album stands out not only for its extraordinary musicality but also for its thought-provoking lyrics, touching upon universal themes of love, self-discovery, and the human experience. Each track takes the listener on an emotive journey, with heartfelt melodies and poignant storytelling that resonate deeply with the audience.
Anonimuss Rose's sophomore effort has already been making waves in the industry, and notable music critics have praised the album for its innovation, craftsmanship, and remarkable ability to appeal to a diverse range of listeners. The infusion of Hip Hop, Country, and Folk into the R&B/Soul foundation adds a refreshing twist to the traditional genre, making it a significant milestone in modern-day music. Anonimuss Rose is tentatively scheduled to go on tour in December 2023.
If you require any additional information please feel free to reach out using the media contacts listed below.

Clay Borne
LexBrand Development
+1 859-213-4320
email us here
Visit us on social media:
Instagram
YouTube
Twitter
TikTok
Facebook
Anonimuss Rose – Six TwentyOne


Originally published at https://www.einpresswire.com/article/642808636/anonimuss-rose-releases-new-r-b-soul-album-infused-with-hip-hop-country-and-folk