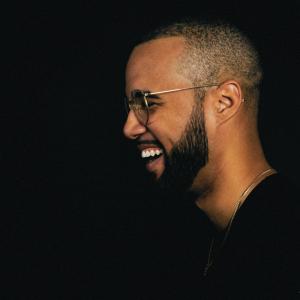 301 Digital Media logo
Jordan Chapman to head new Growth & Brand Experience initiatives
Jordan brings with him not only a record of proven success, but an infectious results-driven passion for the business and client success that is a perfect match for our client-centric culture."
— Sandi Mazzeo, COO
NASHVILLE, TENNESSEE, UNITED STATES, August 25, 2023/EINPresswire.com/ — 301 Digital Media, a Tennessee-based media and performance marketing agency, announces the hiring of advertising and sales industry veteran, Jordan Chapman, to serve as the company's Senior Director of Growth and Brand Experience.
Most recently serving as the Enterprise Account Executive for New York-based video-sharing and influencer marketing agency Cameo, Chapman's career spans sales and marketing roles with Vimeo, AvePoint, and SportsRecruits, among others, in high capacity, consultative selling experience in various sectors of the technology, marketing, and entertainment industries.
Prior to entering the advertising and media industry, Jordan was a Division 1AA athlete and played four years of football at Fordham University, earning a degree in Radio and TV Broadcasting, and later securing NFL training camp invitations from the Baltimore Ravens, New York Jets, and New Orleans Saints. He gained unique first hand experience in the world of influencer marketing as a former contestant on Season 16 of ABC's reality TV show, The Bachelorette, allowing him to extend his network into the entertainment space.
Chapman joins the company's senior management team and will report directly to Sandi Mazzeo, one of the company's partners and Chief Operating Officer. "We are thrilled to have Jordan join our 301 Digital Media family, bringing with him not only a record of proven success in the industry, but an infectious results-driven passion for the business and client success that is a perfect match for our client-centric culture," said Mazzeo.
"I'm excited to bring my commitment to fostering quality, long-lasting relationships to the 301 Digital Media family. My athletic background has instilled a disciplined approach to leadership and customer experience. This unique perspective will guide me as I tackle new initiatives and craft processes, all aimed at achieving total efficiency," said Chapman.
As part of the company's drive to expand and diversify enterprise, mid-market and SMB client portfolios, Chapman's primary responsibilities at 301 Digital Media will include standardizing and scaling sales, business development and new client onboarding – along with overseeing PR and client relationship operations.
In addition to enhancing client experiences, 301 Digital Media expects this expansion and reorganization to create synergies in the areas of effective capital and resource allocation while the team continues to hone focus on delivering best-in-class results for the company's media and marketing clients.
With Chapman's addition to the leadership team, co-founder Andrew Becks will move into a new role as Chief Experience Officer and continue to oversee the company's biopharma strategy practice and focus on innovation as the company looks to accelerate growth into 2024.
Sandi Mazzeo, COO and partner, will continue to oversee the company's operational leadership, analytics and insights, and media planning, buying, and campaign management teams, with an expanded scope of responsibility to include training, development, and culture.
"We're looking forward to deploying our extremely talented team of media and technology professionals in a way that contributes to our perpetual client campaign optimization efforts, while unlocking additional layers of business intelligence and bespoke partnerships to further benefit our clients," said Mazzeo.
For more information about 301 Digital Media, visit 301digitalmedia.com or follow the company on LinkedIn (https://www.linkedin.com/company/301-digital-media/).
About 301 Digital Media, LLC

301 Digital Media is a full-service performance marketing, digital consultancy, and media agency based in Tennessee, with team members around the country. 301 Digital Media's value proposition is not to see themselves as a traditional agency, but as an extension of their clients' team, offering clients access to an embedded team of full-scale marketing experts at any time. 301 Digital Media seeks to deliver the best results by putting the client's best interests at the heart of all they do. With support for clients in the US, EU, Canada, UK, Australia, New Zealand, and beyond, 301 Digital Media is a global agency well-versed in compliance for highly regulated industries (from biopharma to restaurants and hospitality to nonprofits and finance).
###
Makenzie Benson
301 Digital Media
[email protected]
Visit us on social media:
Facebook
Twitter
LinkedIn
Instagram
Other


Originally published at https://www.einpresswire.com/article/651120770/301-digital-media-announces-strategic-business-development-expansion